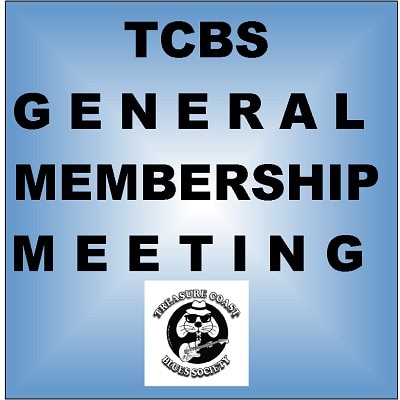 General Membership Meeting
To all Treasure Coast Blues Society Members,
The TCBS will hold a 'Membership General Meeting' on Tuesday, July 11, 2023 at 7pm. The meeting will be held at the East Ocean Pub located at 2196 SE Ocean Blvd., Stuart, Florida 34996.
Discussions for upcoming events such as the IBC Blues Challenge, the Picnic, Let us Play (our program for donating instruments to kids that cannot afford to buy them), and our new 'Open Blues Jam' on the second Saturday afternoon of every month from 2pm-5pm. Presently they are held in Fort Pierce at Harmony Music Lounge. We will be looking for volunteers to be at some of our upcoming events.  And for a little fun… A Blues Jam will be held at the end of our meeting.
All members, please try to attend this 'Membership General Meeting' on July 11th.  If your membership has expired, you will be able to re-register at our meeting, or please feel free to re-register on our website. 
A little business, and then a lot of fun!
Michael Harrison
President
Treasure Coast Blues Society
www.TCBlues.org