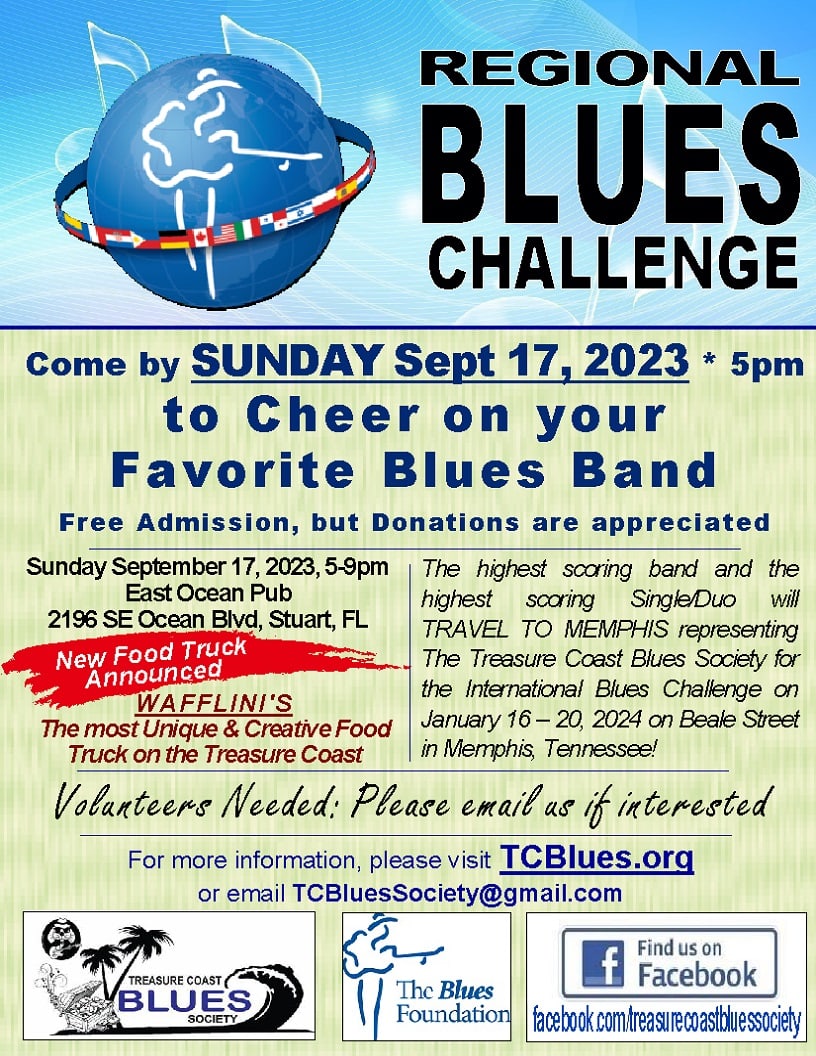 IBC CHALLENGE
Join us for some GREAT Blues Music, and help support your favorite musician!
The TCBS event of the year, will be taking place at the East Ocean Pub in Stuart, Sunday September 17th, 2023, 5-9pm.
All musicians are invited. Two categories involved with this year's IBC, Singles/duos challenge, and Band challenge (groups consisting of three or more members)
Winning nominees earn a trip to Memphis to compete in the 2024 IBC being January 16 -20. Also a Youth Showcase Orientation will take place in Memphis on January 19 (A Youth participant is any individual or group in which all performing members are under the age of 21 at the time of the International Blues Challenge).
So get your registrations in for a chance to compete in Memphis Tennessee for the IBC in January! 
Registering and Rules are extremely important. So don't hesitate and check out these must know links!!!
"Important links for details below"
…And for Blues fans and friend's come-on out to show support for your local blues scene and enjoy the competition at this indoor event!
Great Food … WAFFLINI'S – The most Unique and Creative Food Truck on the Treasure Coast!