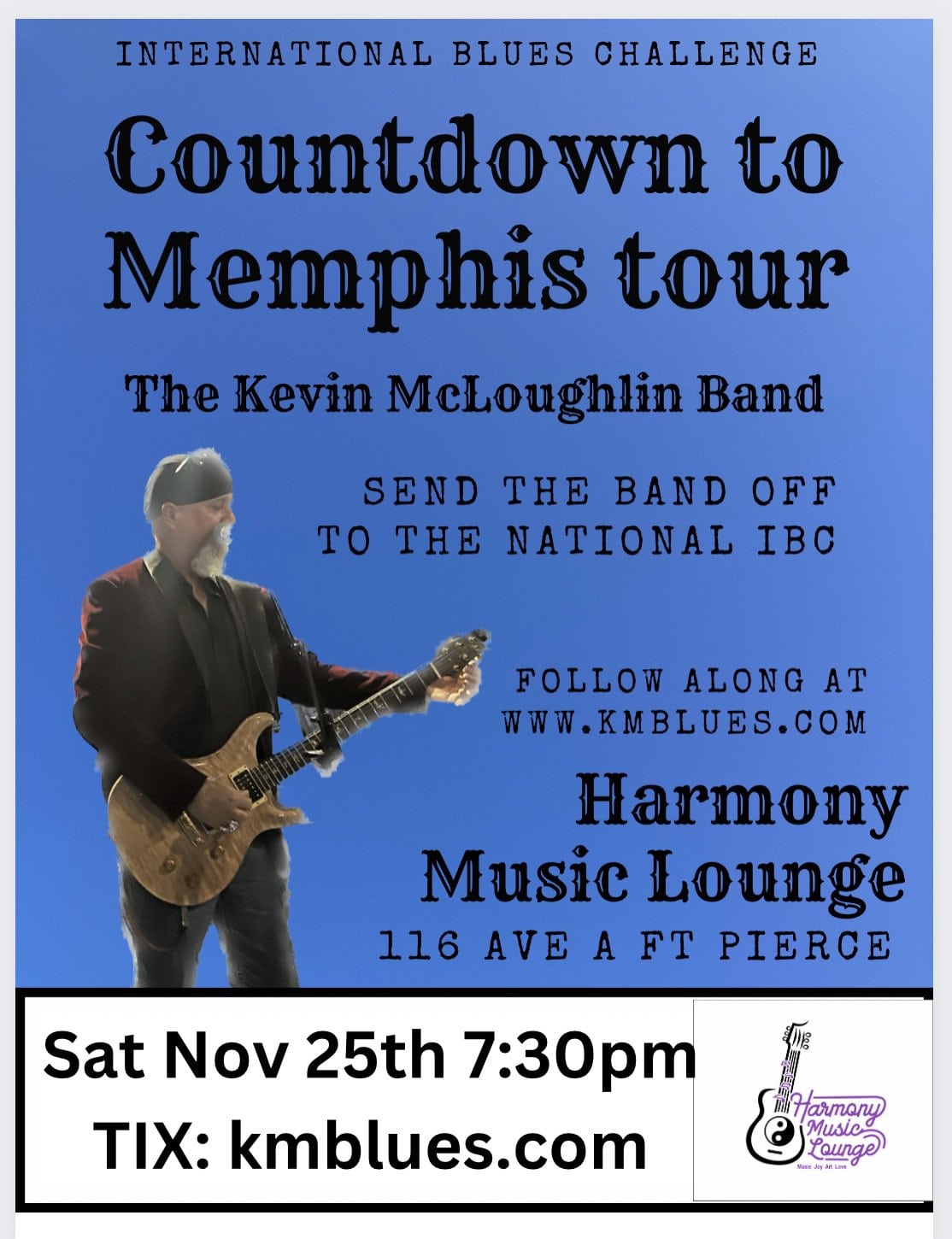 Countdown to Memphis Tour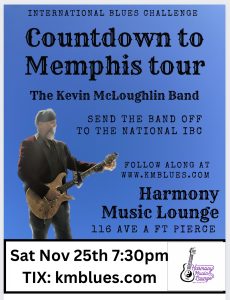 This is a fundraiser event, so Donations are appreciated.
Don't forget…
TCBS members get in FREE to all shows.
Just be sure to show your Membership Card at the door.  But if you would like to attend this show as a GUEST of a TC Blues Society member, go to:
www.KMBlues.com
 and use our special code: 
TCBS
at checkout to receive a $10 DISCOUNT.  For tickets to the show, please go to:
www.KMBlues.com
If you are not a member, or your membership has expired, feel free to sign-up at the door, or ahead of time on our website.
Cheers-
Treasure Coast Blues Society